Development Focus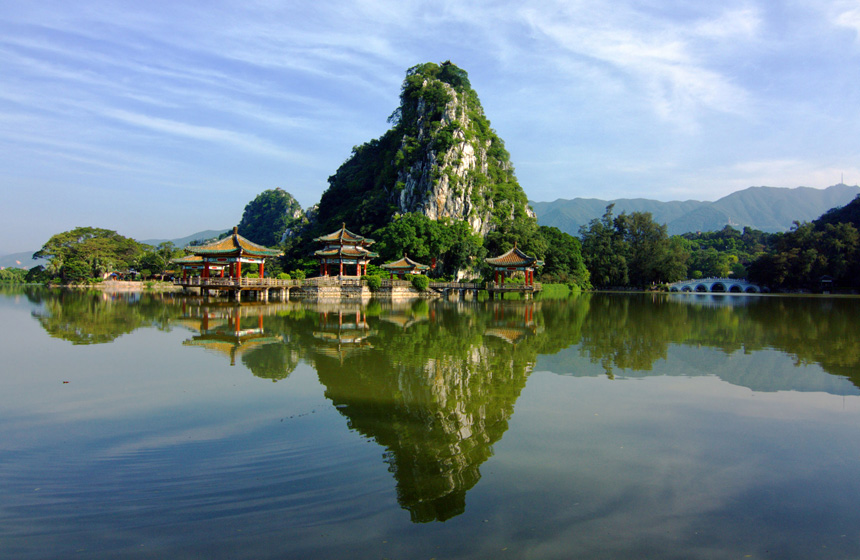 A gateway in the Greater Bay Area, connecting to the Southwestern part of the country. Being a city with over 2200-year of history, Zhaoqing is known as one of the National Famous Historical and Cultural Cities, a popular tourist destination, and the "capital of inkstones in China".
The city has 15000 sq. km-land and a good transportation system. Guizhou-Guangzhou high-speed railway, Nanning-Guangzhou high-speed railway and Guangzhou-Foshan-Zhaoqing intercity railway connect to Zhaoqing. Expressways including Erguang Expressway, Guangzhou–Kunming Expressway, Pearl River Delta Ring Road and Shantou–Kunming Expressway form well-connected transportation networks. The golden waterway of Xi River passes through the urban areas, adjoining Guangzhou Baiyun International Airport.
Enjoys splendid natural environment and ample tourism resources. Major scenic spots including Seven Stars Cave, Dinghu Mountain and Panlongxia, form an elongated tourism corridor.
By vigorously implementing policies to boost industrial development and innovation-driven development, developing the new district, as well as integrating industries and urban development by old town revitalisation, Zhaoqing is proactively participating in the development of the Greater Bay Area.