Development Focus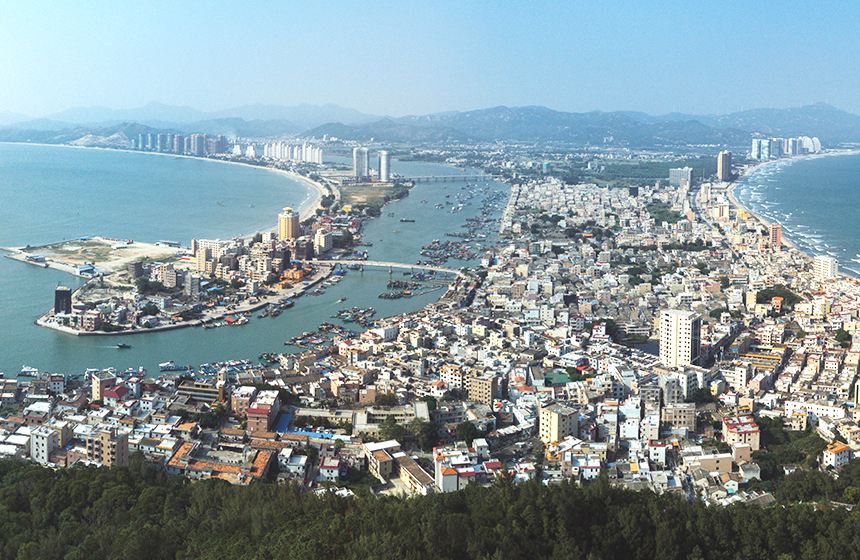 An important gateway of the east coast of the Greater Bay Area. Has good transport infrastructure and is developing a backbone airport with passenger throughput up to ten million. Port cargo throughput has exceeded 100 million tons. Xiamen–Shenzhen railway, Guangzhou-Shanwei high-speed railway and Ganzhou–Shenzhen high-speed railway pass through Huizhou. Total length of expressways has reached 732 km.
Unique characteristics on industrial development. The Daya Bay Petrochemical Zone ranks the first in the country in terms of the scale of petrochemical-refining integration. Huizhou Zhongkai High-Tech Industrial Development Zone is an important national base for electronic information industry. Huizhou is forming a cluster of the two pillar industries, namely petrochemicals and electronic information, with production value up to one trillion yuan.
Famous for Lingnan culture and known as one of the National Famous Historical and Cultural Cities with its long history. Ample tourism resources and beautiful natural environment. It is the first batch of the country's demonstration city for the construction of ecological civilisation. With 1.15 sq. km of land area and 4520 sq. km of sea area, it has rich land resources for development.
In terms of major platforms for development, the planning of China-South Korea (Huizhou) Industrial Park, Tonghu Ecological and Smart Zone, Renping Peninsula, etc. is underway.