The Hong Kong Special Administrative Region Government has been actively reflecting Hong Kong people's wishes to relevant Mainland authorities, with a view to striving for greater convenience for Hong Kong people studying, working and living in the Mainland. In the Guangdong-Hong Kong-Macao Greater Bay Area in particular, we hope to improve people's livelihoods not only by developing the Greater Bay Area into a quality living circle, but also by facilitating Hong Kong people's development in the Mainland so that they can seize the opportunities brought about by this key national development strategy.
Eight Policy Measures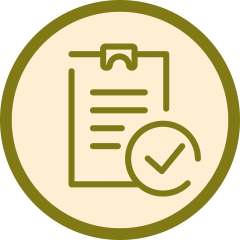 The Central Government promulgated eight policy measures for taking forward the development of the Greater Bay Area on 1 March 2019 to facilitate Hong Kong residents to develop, work and reside in the Mainland cities of the Greater Bay Area, as well as strengthen the convenient flow of people and goods within the Greater Bay Area. These include:
Other major facilitation policies and measures announced since August 2017 include:
Study
It is specified in clear terms that to protect the rights and interests of Hong Kong and Macao students, Mainland higher education institutions and relevant authorities must accord equal treatment for Hong Kong and Macao students in admission, nurture, management and supporting services;
Mainland higher education institutions should facilitate Hong Kong and Macao students' job search and employment and issue Employment Agreements and Employment Registration Certificates to them upon their graduation; and
Both the quota and amount of scholarships open to Hong Kong and Macao students as well as overseas Chinese students studying at Mainland higher education institutions have been increased.
In April 2019, the Education Bureau of Yuexiu District of Guangzhou issued a "Notice on the Detailed Implementation Rules for 2019 Enrolment of Compulsory Education for Children of Hong Kong and Macao Residents with Residence Permit in Yuexiu District (Trial)". Eligible Hong Kong and Macao residents with residence permits can help their children apply for admission to Yuexiu District primary school first grade or high school first grade. The implementation rules are effective from 26 April 2019, with a trial period of one year.
Start-up / Business / Work
Starting from 1 January 2019, an individual who has no domicile and has resided in the Mainland for an annual aggregate of 183 days or more for less than six consecutive years, shall, upon filing records with the relevant tax authorities, not be required to pay individual income tax with respect to his/her income derived from sources outside the Mainland and paid by institutions or individuals outside the Mainland. If an individual has resided in the Mainland for an annual aggregate of 183 days or more but during which there is a single absence from the Mainland for more than 30 days, the continuous years of residence in the Mainland with an annual aggregate of 183 days or more shall be recounted;
The requirement for the people of Hong Kong and Macao to apply for employment permits for working in the Mainland has been removed;
Hong Kong and Macao people working in the Mainland can join the Housing Provident Fund and enjoy the same treatment accorded to Mainland residents in terms of base deposit, deposit ratio, processing procedures, as well as the drawing of money from the Housing Provident Fund, and the application for personal housing loans under the Housing Provident Fund, etc. People from Hong Kong/Macao leaving the Mainland to relocate back to Hong Kong/Macao will be allowed to withdraw any remaining balance in their Housing Provident Fund accounts, thereby facilitating them to plan for the longer term and achieve personal goals;
Eligible Hong Kong and Macao residents can take part in the qualification accreditation examinations for primary and secondary school teachers; and
The introduction of a host of talent schemes and youth development plans to facilitate Hong Kong people's development in the Greater Bay Area.
Daily Living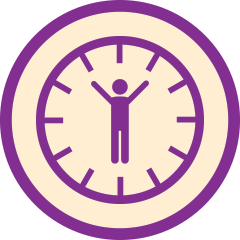 The People's Bank of China approves pilot attestation service for opening Greater Bay Area Mainland personal bank accounts in Hong Kong, a major financial facilitation measure for Hong Kong residents.
Hong Kong residents living in the Mainland who meet the relevant criteria can apply for residence permits. A residence permit holder is entitled to enjoy, in accordance with the law, three categories of rights, six basic public services and nine facilitation measures in the place where he or she is residing. This covers areas relating to daily living including employment, education, medical care, travel, financial services, etc.; and
The China Railway Corporation has installed automatic ticket vending and issuing machines to read and verify Home Visit Re-entry Permits at train stations of various provinces and cities with relatively large demand for ticketing services from Hong Kong people. These ticketing machines can reduce the amount of time otherwise spent on queuing and ticket processing over the counter.